WERMA Signaltechnik is one of the world's leading companies for optical and audible signal devices including beacons and tower lights. The globally active company from Swabia in Germany is pioneering in terms of technical and future-fit innovations. Our signal devices ensure safe working environments and efficient processes with machines, systems, manufacturing bays and buildings.
Signal devices warn, guide and protect us
WERMA has been developing and manufacturing electrical devices for over 60 years. Our signal devices inform or alarm people, machines and computers, and with a wide range covering in excess of 3,500 articles, signal devices from WERMA offer solutions for the most varied of applications.
Quality, guaranteed 'made in Germany'
Plastic components, electronics, tools, devices and systems are manufactured by us and are guaranteed to be 'made in Germany'. In manufacturing technology we take advantage of the benefits of lean production processes and intelligent automation. This makes us both flexible and quick.
WERMA is also certified in compliance with DIN EN ISO 9001: 2008. The quality of our products and processes is consistently and stringently tested. This guarantees uniformly high quality for all WERMA products.
We are in a constant state of development
Innovation is the driving force that enables us to expand upon our technological advantages. WERMA carries out both systematic background research as well as specific product development, to which state-of-the-art project management methods are applied.
In our own optical and acoustic laboratories we test and inspect all new developments. A host of patents, design awards and customer evaluations go to prove the success of such innovation management.
Product Range:
1. Werma Germany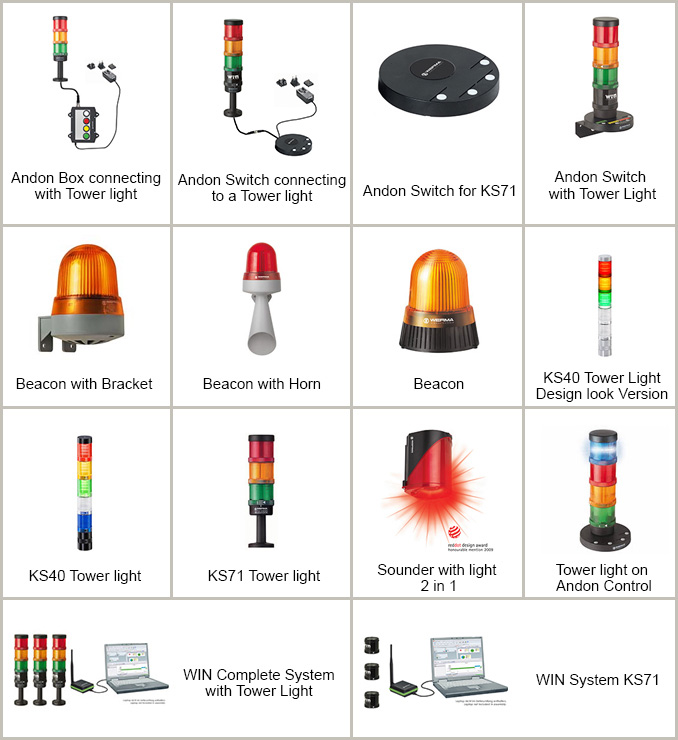 2. Werma China